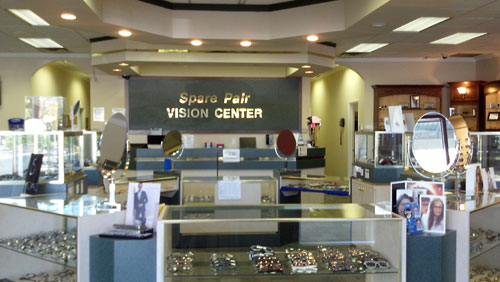 Spare Pair Vision Center has been delivering outstanding eye care services to our customers in Monmouth County for many years. At our stores, you will find a compassionate and experienced team who are dedicated to providing high-quality personalized eye care for your whole family in a friendly and professional environment.
We we carry a large selection of affordable eyeglass frames as well as a great selection of designer frames and sunglasses. Our opticians will help you select the frames that best suit you based on your lifestyle, occupation and personal style. We also offer a variety of contact lenses that can give you clear, comfortable vision. In addition, our optometrists conduct comprehensive and thorough eye exams aimed to address your individual needs and concerns. Fashion may change, but looking your best and enjoying the clearest vision possible will never go out of style. At Spare Pair Vision Center, we take the time to care for you and your eyes.
Payment Options
| | |
| --- | --- |
| Aetna | Medicare |
| Block Vision | NVA |
| Cigna | Oxford |
| Comprehensiven | Superior Vision |
| Davis Vision | UnitedHealthcare |
| EyeMed | Vision Service Plan (VSP) |
| Horizon | |
| | |
Convenient Locations
Spare Pair Vision Center has three locations in Monmouth County: Manalapan, Holmdel and Howell. Follow the links to learn more and for hours and directions.
Meet the Doctors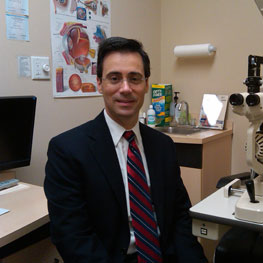 Dr. John Collini
Dr. Collini is an Optometric Physician and the Director of Optometry for Spare Pair Vision Centers. A graduate of Fordham University, Dr. Collini received his degree in optometry from the Pennsylvania College of Optometry in 1989. Prior to creating the practice in 1993, Dr. Collini had been affiliated with ophthalmic surgeons in Staten Island, New York, and was optometric clinic chief. Dr. Collini's practice interests include eye care for all ages and ophthalmic emergency medical needs. He is a staff optometrist at Spare Pair Vision Center in Manalapan, New Jersey. He practices general optometry and specializes in contact lenses, especially custom bifocal and astigmatic lenses. Dr. Collini is a member in good standing of the New Jersey Society of Optometric Physicians and the American Optometric Association for the past 20 years.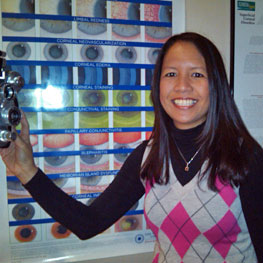 Dr. Michelle Alcala
Dr. Alcala has been an integral part of the Spare Pair staff since 2001. She graduated from Rutgers College with a B.S. degree in Psychology. She was a Rutgers Scholar, Edward J. Bloustein Scholar, and was repeatedly on the dean's list. During her time at Rutgers she was involved in a research program studying the developmental memories in infants and toddlers. After college she attended the New England College of Optometry and had internships at Omni Eye Services in NJ, Aran Eye in Miami, Florida, Martha Eliot Health Center and Uphams Corner in Boston, Massachusetts. In optometry school she was part of Student Council and served as a peer advisor. She can perform eye exams in Spanish and is able to understand and speak Tagalog. Dr. Alcala currently works in both the Manalapan and Holmdel offices. In her spare time she enjoys spending time with her two children.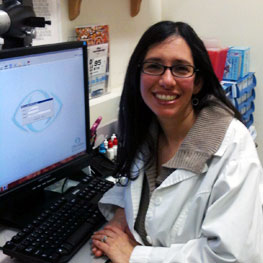 Dr. Alane Goldberg
Dr. Goldberg was born and raised in Brooklyn, New York, also home to the first Spare Pair where she worked as a sales girl. After college she attended the State University of New York School of Optometry where she graduated from in 1998. She was class president and a member of the Gold Key International Honor Society. After graduating she began working in the Staten Island office and has since worked in the Manalapan office as well. Currently, she works in the Howell office.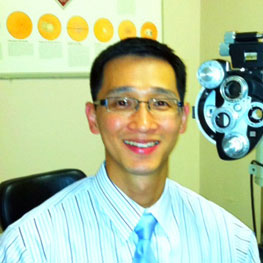 Dr. Ron Lin
Dr. Lin earned his Bachelor of Science degree with honors in chemistry from Perdue University in West Lafayette, Indiana. After completing his undergraduate studies, he earned a Doctorate of Optometry degree from the New England College of Optometry in Boston, Massachusetts. He graduated Beta Sigma Kappa (Optometric Honor Society). He completed his externships at Braverman Eye Center in Hollywood, Florida; the VA hospital in Lowell, Massachusetts; and the Dorchester House Eye Clinic in Boston, Massachusetts. During his clinical training, he volunteered in a program to provide eye care to patients in Mexico who could not afford any type of health care. Dr. Lin is TPA certified to provide therapeutic treatment of eye infections, glaucoma, and post-operative cataract and refractive care. Dr. Lin has been with Spare Pair since 2001.